Corporate and Foundation Relations
Corporations and private foundations are critical partners to Darden, advancing the School's strategic priorities while also meeting their own goals for philanthropy and academic partnership. The Darden School and the University of Virginia are grateful for corporate and foundation contributions, which support Darden's world-renowned faculty, purpose-driven students and innovative programs.
Aligning Expertise With US Trust
Explore how U.S. Trust, a corporate partner at the highest recognition level, aligned its business expertise with Darden's academic research.
Opening Doors Around the World
The Darden experience becomes even more unique — and global — thanks to philanthropy through the Batten Foundation.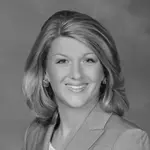 " It was important that we find the right type of partnership, and the Darden team developed a customized opportunity to meet our needs. Thinking outside the box and approaching potential partners with what Darden can do for you was the game changer and just one reason why we said 'yes' to a corporate partnership. "
Be a part of Darden's fulcrum moment.