Scholarships, Financial Aid & Student Experience
Scholarships and an unmatched student experience spark a virtuous circle in which top student talent draws top faculty, top rankings and top resources. Darden is engaged in a race with peer schools to attract talent by aggressively awarding scholarship dollars and offering a cutting-edge educational experience, which The Economist has called the world's best eight years in a row.
Scholarships and Financial Aid
As Darden strives to be the most accessible business school at a public university within the United States, scholarships for students from all walks of life are critical. Developing a comprehensive scholarship program through a robust program of merit-based scholarships and need-based scholarships for talented students around the world will allow Darden to sustain the strength, quality and diversity of the student body that reflects the School's history and mission.
Open Doors to Careers of Purpose
Creating individualized career paths is essential to the Darden experience for purpose-driven students during their time on Grounds. An endowment to support career development at Darden creates opportunities to invest in increasingly customized, individualized support of students as they pursue their purpose through their post-graduate careers. The endowment provides funding for critical career advisers and resources as well as impactful networking opportunities to forge meaningful professional connections.
Unleash the Power of Student-Led Organizations
The student organization endowment supports the wide range of student-run organizations and activities that define the rich Darden culture and tight-knit community. It offsets the expenses involved in these unique experiences, empowers the growth and development of the School's students, and enhances the benefits of diverse people and experiences within the student body. Student organizations are a Darden tradition, and this endowment ensures that tradition is maintained for generations to come.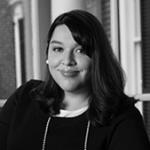 " There is not a day walking in the halls of Darden that I am not thankful for the donors who made it possible for me to attend a world-class business school without adding to the debt I've incurred by pursuing public service. Your willingness to invest in the Darden School Foundation makes it possible for me to try everything. "
Lemuel E. Lewis Bicentennial Award for Global Leadership
Tre Tennyson
Tre Tennyson speaks to the importance of self-governance and an extreme lesson in power.
Class of 1987 G. Robert Strauss Jr. Marketing Award
Mercedes Rodriguez
A Darden scholarship rounds out this problem-solver's educational experience.
Darden Philippines Scholarship
Michael Fajardo
The first recipient of the Darden Philippines Scholarship begins his time on Grounds.
Charles J. Lewis Scholarship
Marlon Evans
Marlon Evans reflects on the generosity shown to him through a Darden scholarship.
Frank E. Genovese Fund
Meg Greenhalgh
A fellowship for this Darden alumna supported her entrepreneurial spirit.
C. Steward Sheppard Distinguished Service Award, Consortium
Kimberly Diaz
For Kimberly Diaz, service in the education realm is her ultimate calling.
Be a part of Darden's fulcrum moment.