Purpose Makes Progress
It's the foundation for what we believe, and the bedrock beneath our comprehensive fundraising campaign. As the Darden community takes aim at its ambitious campaign goal, we must ask the questions: Why invest in Darden? How is Darden positioned to spearhead the development of leaders who will impact business and society amid unprecedented change?

The answer unfolds in Darden's unique ethos. There are hundreds of reasons to take pride in what Darden and its investors have accomplished, but here we list some of the most important.
10 Reasons Why You Should Invest in the Purpose-Driven Business School Inspiring Responsible Leaders Through Unparalleled Transformational Learning Experiences
Best teaching faculty in the world
Darden professors define our distinctive pedagogy and academic rigor.

Unparalleled preparation for leadership
As the world changes, Darden values continue to create value.

Elite student talent
Our students improve the world through scholarly pursuit and responsible leadership.

The CEO MBA
More than 1,700 Darden alumni serve as leaders of their organizations.

New ideas and new ventures
Darden continues to expand our entrepreneurship and innovation course offerings.

Flying our flag in Washington, D.C., and beyond
The UVA Darden Sands Family Grounds opens doors and makes connections well beyond Charlottesville.

Programs at the cutting edge
From artificial intelligence to data science, Darden courses align with the future of business.

A world leader in business ethics
We remain the first business school to require an ethics course — and continue to elevate ethics-based curriculum.

Best in the classroom and online
Darden's online courses pave the way for technology in business education.

Empowerment of lifelong learners
The Darden community is enhanced each year through purpose-driven leaders at all stages of their careers within the Master of Science in business analytics, Executive MBA, full-time MBA and Darden Executive Education & Lifelong Learning.
Powered by Purpose Chair Jim Cooper (MBA '84)
Why We Must Invest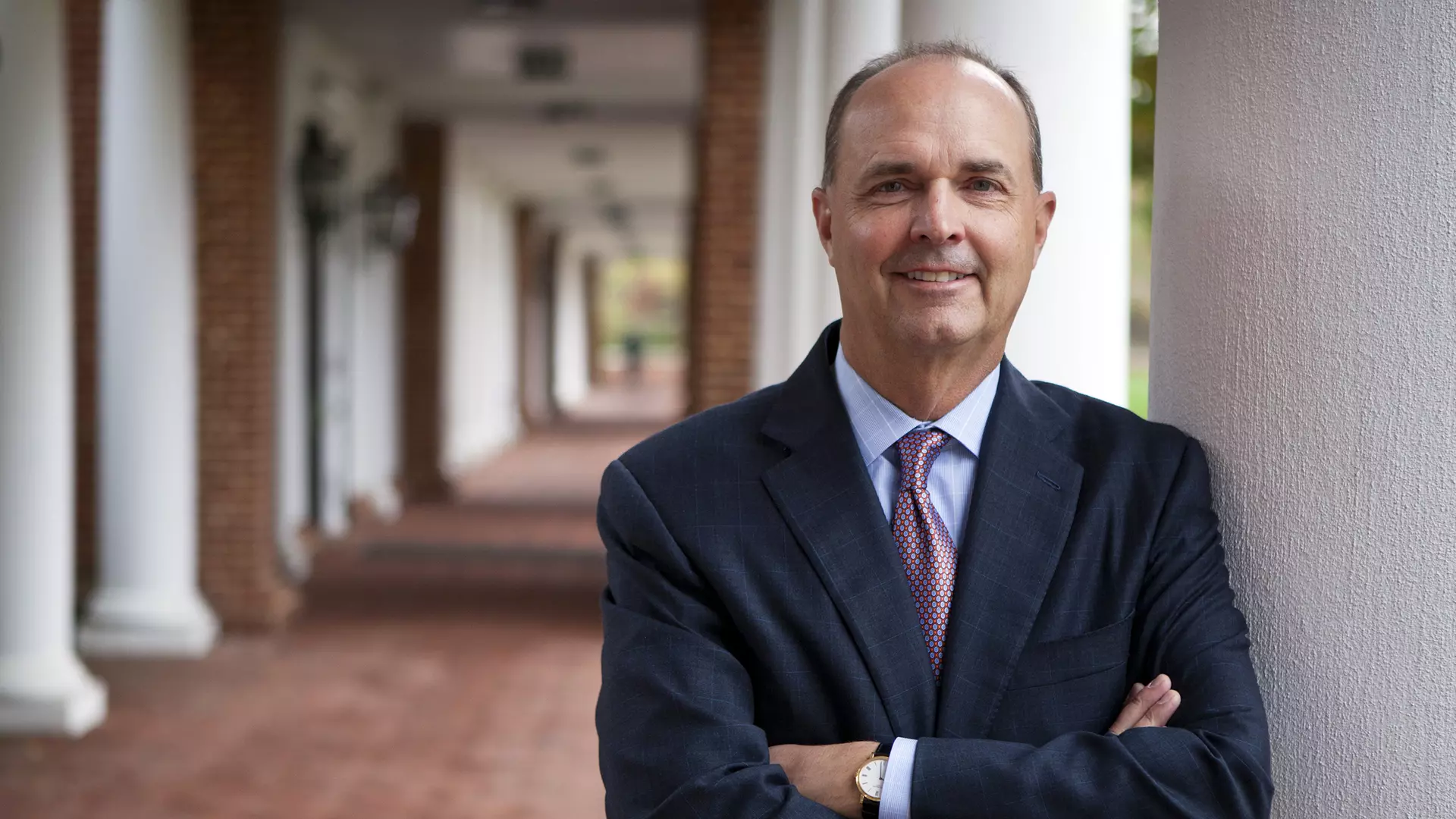 Be a part of Darden's fulcrum moment.