i.Lab
The W.L. Lyons Brown III Innovation Laboratory, or i.Lab, has served as home to a University of Virginia-wide initiative that supports entrepreneurs and innovators both on and beyond Grounds. As part of the Darden Grounds Master Plan, the enhanced i.Lab will be relocated to Darden's main complex, placing it squarely at the heart of the Classroom Building.
In this new home in the heart of Darden Grounds, the i.Lab will incorporate cutting-edge technology and collaboration space to foster and support innovation that enables purpose-driven leaders to drive solutions for tomorrow's challenges. This world-class facility will serve as home to the lab's flagship incubator program and long-format accelerator program, expanding and improving the School's transformational services and programs offered for forward-thinking entrepreneurial leaders.
The evolution of Grounds provides a unique philanthropic opportunity for donors to power the School's enhanced commitment to programs, funding, workspace, mentors, community and additional resources that support new entrepreneurs and accelerate new ventures.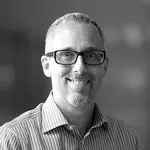 " Darden provides critical support to innovators and entrepreneurs working to create meaningful impact upon the world. Enhancing our facilities and resources will ensure our community has a state-of-the-art home that matches the unparalleled innovation that takes place on Grounds. "
Be a part of Darden's fulcrum moment.