Arboretum and Botanical Gardens
A five-acre arboretum will serve as the centerpiece of a green space designed to create outdoor collaboration and study areas for the Darden and UVA community. This new space will take advantage of the natural forested beauty of UVA's North Grounds and the surrounding area.
Connecting the School, UVA School of Law, and the new inn and conference center, the arboretum will feature outdoor classrooms, specimen trees, contemplative natural green spaces and trails that will connect to the adjacent Rivanna Trail. The arboretum will also house a water feature, designed to enable mindfulness and new ideas.
The arboretum and adjoining botanical gardens would reflect the global nature of the Darden School. Plants, shrubs and trees will be sourced from various parts of the world. Through signs providing information about the plant life and its origins, the gardens will provide additional educational opportunities about nature and sustainability and enhance global understanding. The gardens also advance the founding vision for the living learning community of UVA Grounds. Early plans for the University include a botanical garden near the historic Lawn that was never realized.
Once complete, the arboretum will serve to inspire within an unparalleled space that enhances the overall educational experience for students, faculty, alumni, guests and the entire community.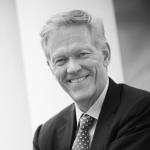 " The renewal of these spaces will catapult the experience we offer to the next level and truly make Darden an oasis for lifelong learning like no other. "
Be a part of Darden's fulcrum moment.