Arboretum and Botanical Gardens
A majestic arboretum and gardens surrounding the new boutique hotel at Darden will aim to bolster health and wellness and create outdoor collaboration areas for the Darden and UVA community.
Once complete, the arboretum and botanical gardens will inspire as unparalleled spaces that enhance the overall educational experience for students, faculty, alumni, guests and the entire community.
Creating Connections That Enhance the Darden Experience
The arboretum and botanical gardens will be home to a variety of thematic gardens featuring styles and plants from around the world. Additional features will include a pond, a restored stream and a variety of walking trails. The arboretum will connect to the Rivanna Trail, further joining North Grounds to the broader community. Darden invites you to explore the many images and renderings on this page that showcase what this beautiful new addition to Grounds will look like upon completion in 2023.
The spaces will enable a variety of activities, including:
Classes
Outdoor meetings
Quiet contemplation
Outdoor experiences and events for members of the Darden community and hotel guests
Opportunities for lifelong learning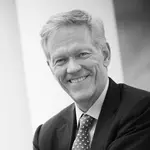 " The renewal of these spaces will catapult the experience we offer to the next level and truly make Darden an oasis for lifelong learning like no other. "
Plant a Tree at Darden
More than 1,300 trees will be planted in the five-acre arboretum and botanical gardens surrounding the new UVA Darden boutique hotel. You can name a tree — or trees — with a gift of $10,000 per tree to support the new Arboretum Establishment and Sustainability Fund.
\
Arboretum and Botanical Gardens

Amount

Featured Spaces
Arboretum – RESERVED
$5 million
Botanical Gardens – RESERVED
$5 million
Aquatic Oases
Pond
$1.5 million
Belvedere Fountain – RESERVED
$500,000
Communal Spaces
Conference Event Lawn
$1 million
Belvedere Terrace – RESERVED
$750,000
Outdoor Classroom Amphitheater – RESERVED
$500,000
Witch Hazel Council Ring
$250,000
Arrival Points
Smith Alumni Gateway
$1 million
Arrival Gardens, Allées and Upper Grounds Entrances
$750,000
Duffy Gateway and Promenade
$500,000
Law School Entrance Esplanade
$500,000
Nash Law Gateway
$250,000
Benches (50) – 15 RESERVED
$10,000 each
Varietal Thematic Gardens
Japanese Garden – RESERVED
$500,000
Chinese Garden – RESERVED
$250,000
International Edibles Garden
$250,000
International Garden
$250,000
L'Orangerie Garden
$250,000
Magnolia Garden
$250,000
Prehistoric Plants Garden
$250,000
Riparian Garden
$250,000
Spicebush Bramble
$250,000
Thomas Jefferson Garden – RESERVED
$250,000
Viburnum Garden
$250,000
Wetland Garden
$250,000
Walks and Trails
Bridge Canopy Walk – RESERVED
$500,000
Lower Arboretum Trails
$500,000
Lower Foot Bridge
$250,000
Upper Arboretum Trails
$250,000
Upper Foot Bridge – RESERVED
$250,000
Spring Ephemeral Walk
$150,000
Wooden Bridges (10 Available) – 5 RESERVED
$10,000 each
Woodlands and Clearings
Azalea, Kalmia and Rhododendron Knoll
$250,000
Fern Glade
$250,000
Pinetum and Redbud Glen
$250,000
Sassafras Hill
$250,000
Tulip Poplar Thicket
$150,000
Beech Grove
$150,000

*All naming and naming levels subject to UVA approval
For more information on the Arboretum and Botanical Gardens, please contact Interim Vice President for Advancement Samantha Hartog at [email protected] or +1-434-982-2151.
Be a part of Darden's fulcrum moment.