UVA Darden Boutique Hotel
Construction of a boutique hotel at the University of Virginia Darden School of Business Grounds in Charlottesville, Virginia, is underway!
The new, cutting-edge hotel will serve as an inspiring destination offering an outstanding hospitality, education and conference experience to alumni, students and guests visiting Darden, UVA or the Charlottesville area.
An Inside Look at What Awaits
Darden invites you to explore the many images and renderings on this page that showcase what this beautiful new addition to Grounds will look like upon completion in 2023.
The new boutique hotel will create an unparalleled community experience. The facilities will seek the U.S. Green Building Council's Leadership in Energy and Environmental Design (LEED) certification. Adjacent to the hotel is the beautifully designed arboretum and botanical gardens — a natural green space that will connect the Darden Grounds, UVA School of Law Grounds and the Rivanna Trail.
Generous donors can support the completion of a world-class resource for the greater Darden and UVA communities for those important stakeholders and distinguished guests from around the world.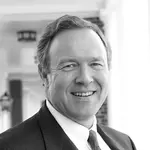 " The new hotel will completely transform how Darden supports the community to ensure it remains a top-ranked business school. "
Naming Opportunities

Amount

Featured Spaces
Conference Center for Executive Education and Lifelong Learning
$5 million
Hotel Lobby and Bar – RESERVED
$5 million
Arboretum Board Room – RESERVED
$3 million
L'Orangerie and Terrace
$2.5 million
Pub – RESERVED
$2.5 million
Ballroom
$2 million
Pub Terrace – RESERVED
$1 million
Forum (between Residence and Smith Hall)
$500,000
Left Wing
$500,000
Private Meeting Room
$500,000
Right Wing
$500,000
Ballroom Terrace
$200,000
Naming Opportunities

Amount

Academic Spaces
The Library
$1 million
Tiered Classroom – RESERVED
$750,000
Education Wing Lobby
$500,000
Flat Classrooms (2)
$500,000 each
Naming Opportunities

Amount

Outdoor Spaces
Penthouse Terrace
$1 million
International Edibles Garden
$250,000
L'Orangerie Garden
$250,000
Event and Meeting Spaces
Event Lawn
$1 million
Event Terraces (2) – RESERVED
$200,000 each
Arrival Points
Arboretum Level Lobby and Colonnades
$1 million
Bridge Canopy Walk – RESERVED
$500,000
The Foyer
$500,000
Hospitality
Private Dining Room – RESERVED
$500,000
Wine Cellar – RESERVED
$500,000
Chandelier
$250,000
Hospitality Suite
$250,000
Fireplace
$100,000
Residential Wing Alcove Lounges (6)
$75,000 each
Guest Rooms and Suites
Hotel Suites (11) - 5 RESERVED
$200,000 each
Hotel Rooms (188)
$25,000 each

*All naming and naming levels subject to UVA approval
For more information on the UVA Inn at Darden and Conference Center for Lifelong Learning, please contact Interim Vice President for Advancement Samantha Hartog at [email protected] or +1-434-982-2151.
Be a part of Darden's fulcrum moment.